👉 Italiano

Open when Closed
I remember those voices of summer, they used to keep company to a child who sometimes had to play alone. No, I'm not talking about ghosts or spirits, but about real humans spending their days and their elderly years in a "bar", which in Italian has the meaning of "café"; yet, it's not the same thing.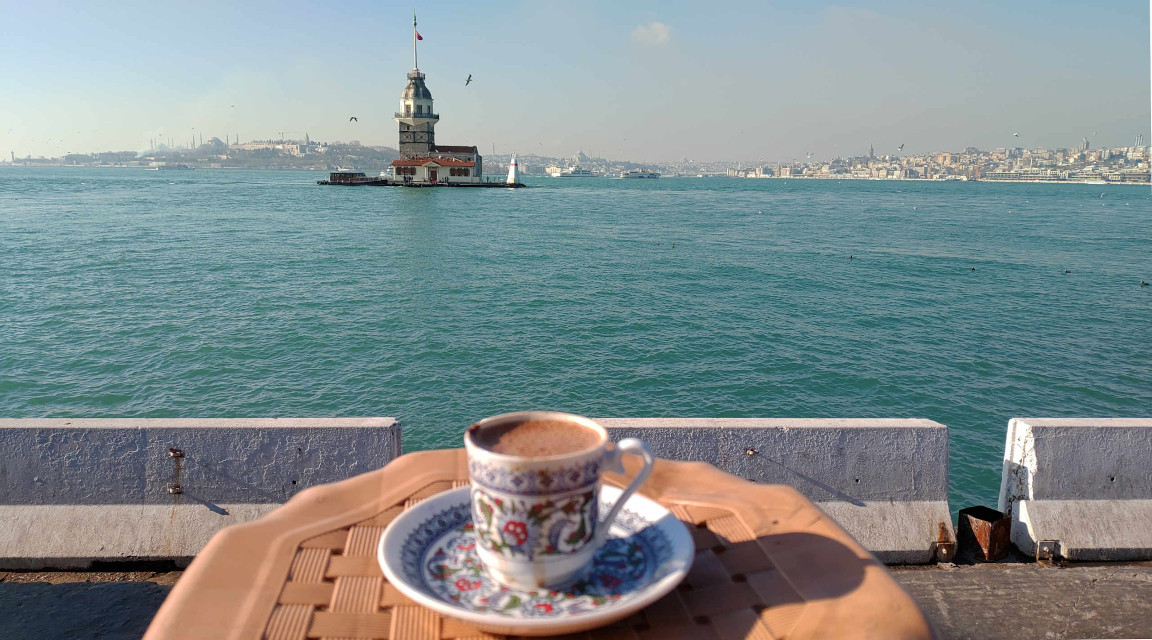 It doesn't matter if you're a kid or not: when a Mediterranean summer beats on your white terrace, after a while you will probably feel like sleeping. Except if something or somebody keeps you awake.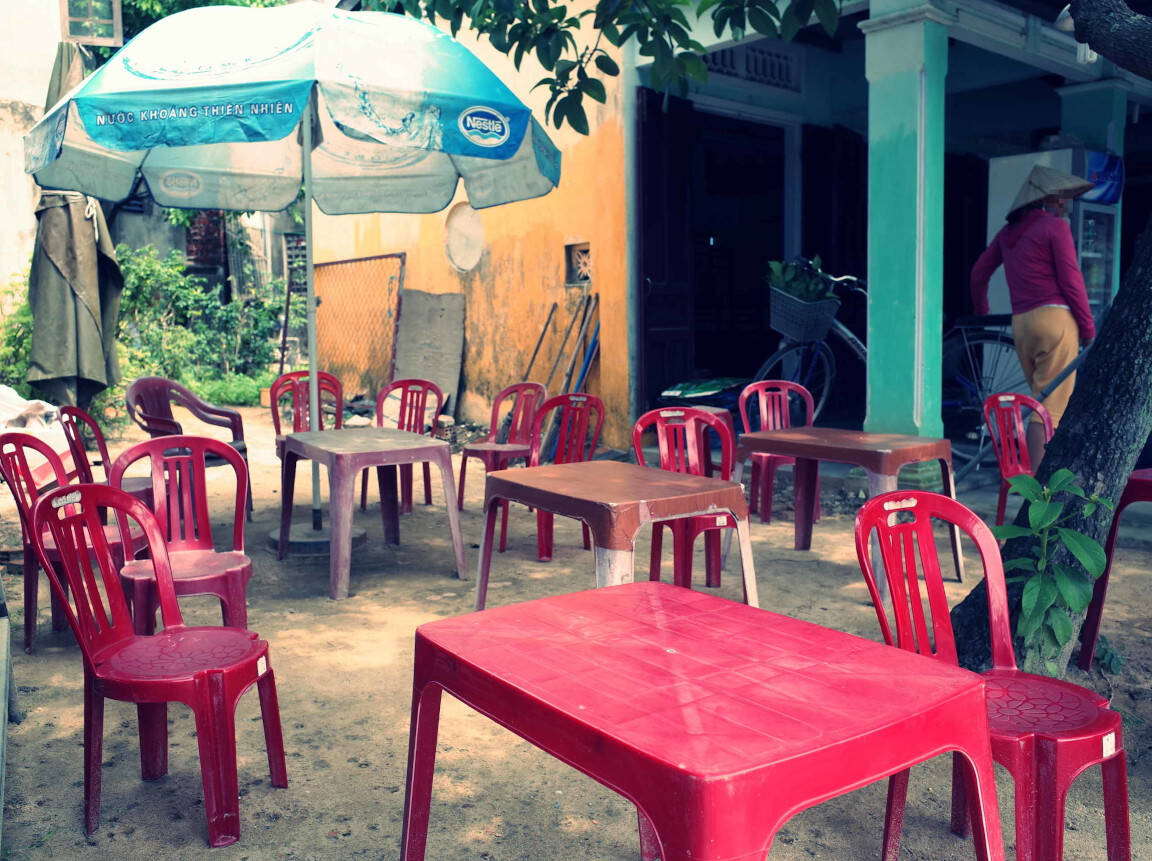 In my case, these elders sitting at the nearby café from morning till evening (oh, yes, they used to have lunch and nap break of course) have been the constant leitmotiv of my childhood summers. You could hear them laughing, yelling, shouting, swearing while playing cards. To me they had no name, they had no face either; even if every day I used to go inside the café to play arcade games, I could not distinguish them, nor call them by their names. They were there, anyway, always sitting outside. Their presence was reassuring in a way, as they were the guardians of traditions for us kids. They would rarely talk to us, but they would demand us to be quiet when a funerary procession would pass on the street. The café owner would close the shutter as a way of paying respect to the departed and those elders would guarantee that we kids would do the same.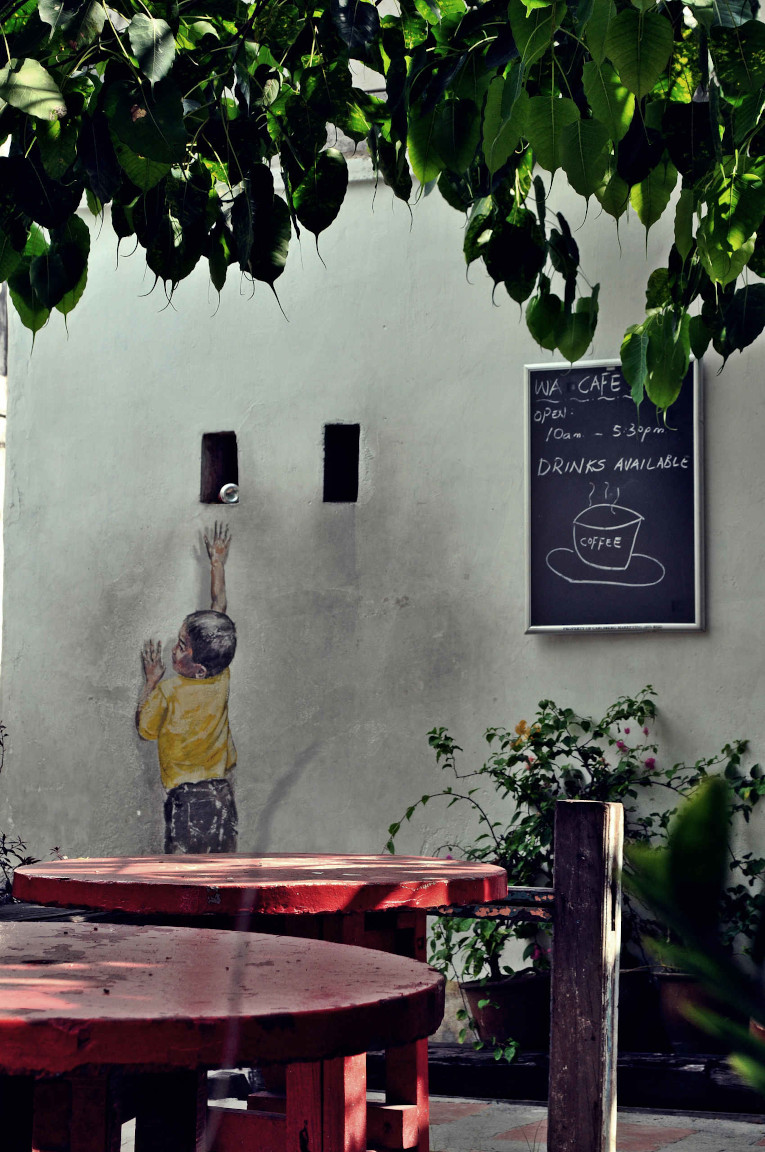 Very likely some other kids have already shown the same respect to them, as around 30 years have passed since those days. However, the elders are still sitting at the café. Different individuals, of course. Different topics and different ways of spending time. Different café concept, different owners, different managing style. However, the habit of sitting at the bar, outside even when it's not so warm… This habit has never changed. And there aren't elders only.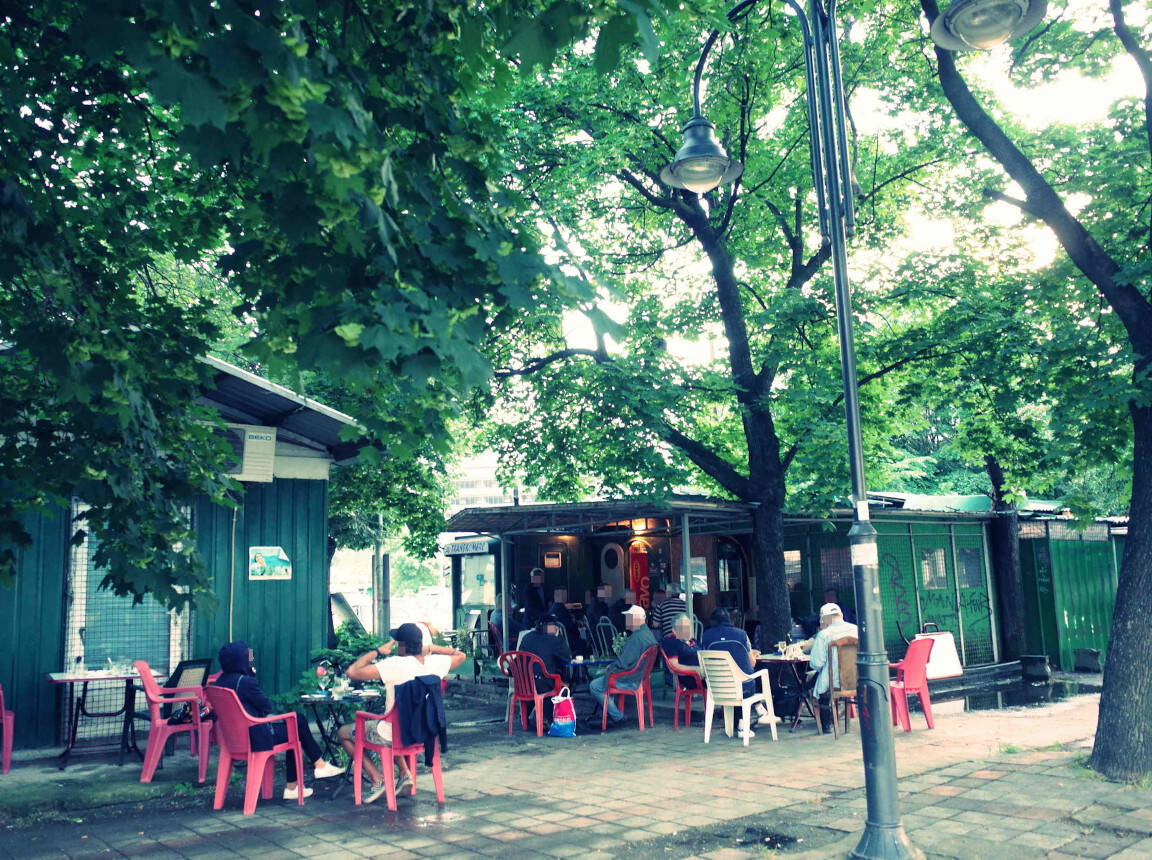 In Italy, you call it "bar", in other countries it may have a different name, but the idea is the same. During my travels, I noticed that many cultures share this way of bringing people together. Yes, you may think, it's like a pub or a lounge bar. There are places like this everywhere, with the same function. They're not the same thing, in my opinion. A pub is more an afternoon place, while the kind of café I'm talking about is usually open from the early morning. Furthermore, a café is less alcohol oriented, comparing to a pub. But these are just small details, I understand. There are many others, but none of these differences can completely separate the two concepts. Only taking the full package you can get an idea of what a "real" café is.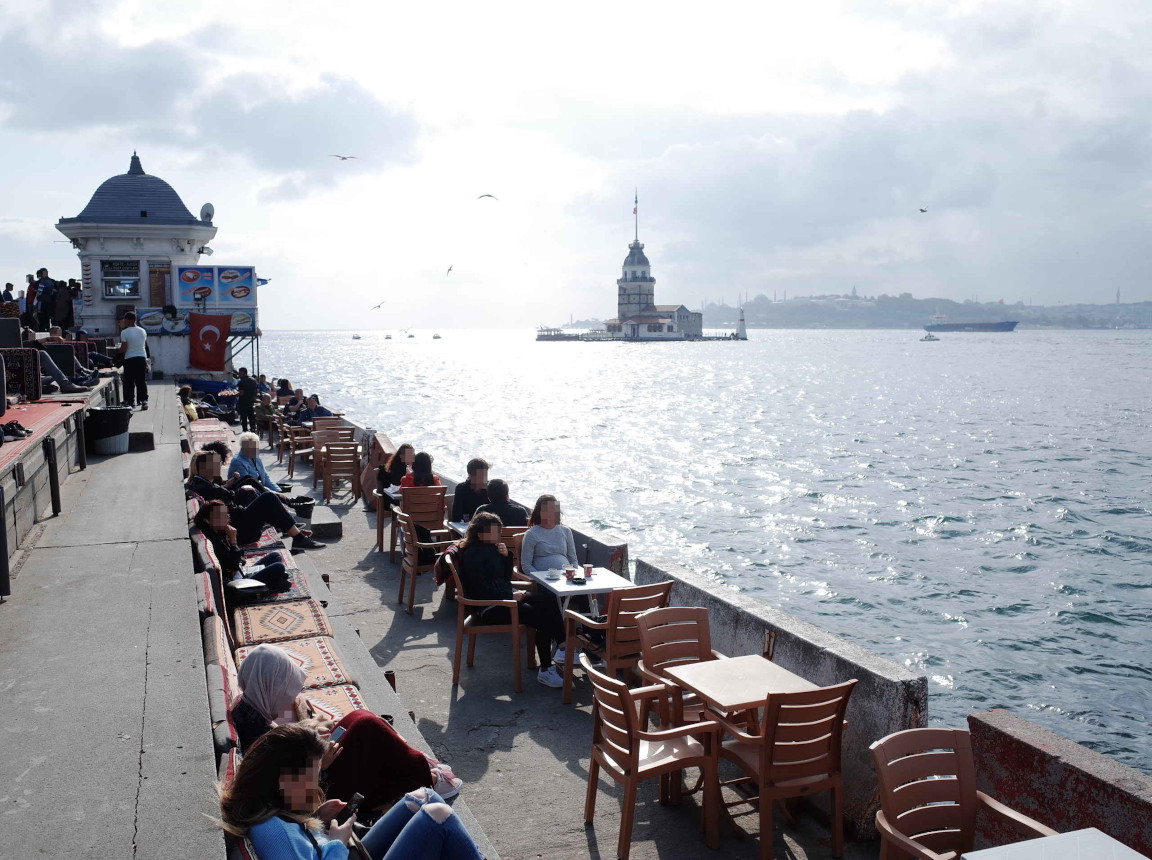 If you really want an easy distinguishing feature, I will use the one I've already emphasized: having the possibility of seating outside. You can object now that not every place is warm enough to allow people to spend time outdoors for many months per year. And that for this reason, in these countries, it is more common to have indoor gatherings, except maybe in summer. That's correct, but the opposite statement would be wrong, instead. This outdoor culture doesn't belong to every place with a temperate climate. For example, I'm very familiar with the Far East and I noticed that, even in the areas with mild temperatures, you don't see often cafés or restaurants offering outside seats and tables to the customers.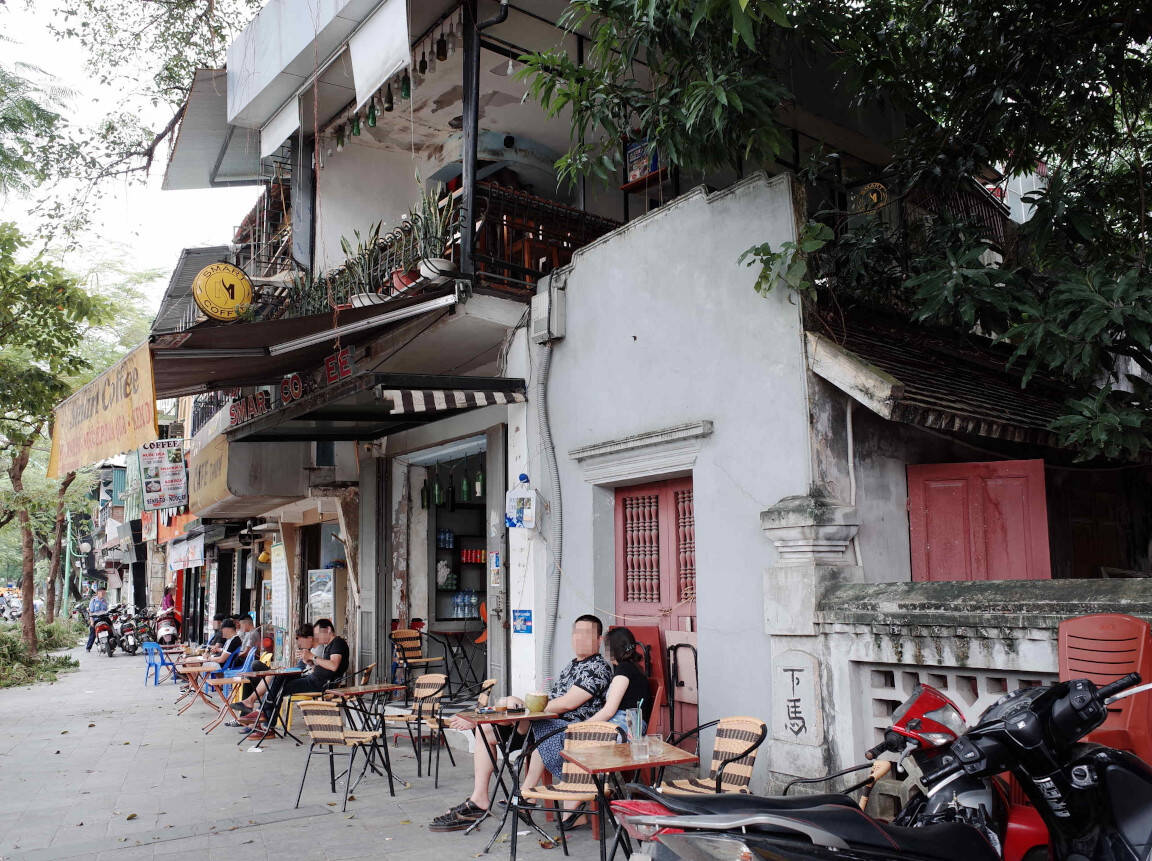 It's a cultural peculiarity that depends on many different factors, but you can find it replicated in many areas of the world, not only in Italy. In this article I will show you photos taken in several countries: Malta, Spain, Morocco, Malaysia, Vietnam, North Macedonia, Turkey; different places, with different cultural contaminations and complicated history. But they all have this common custom and I'm quite sure I could find it somewhere else too.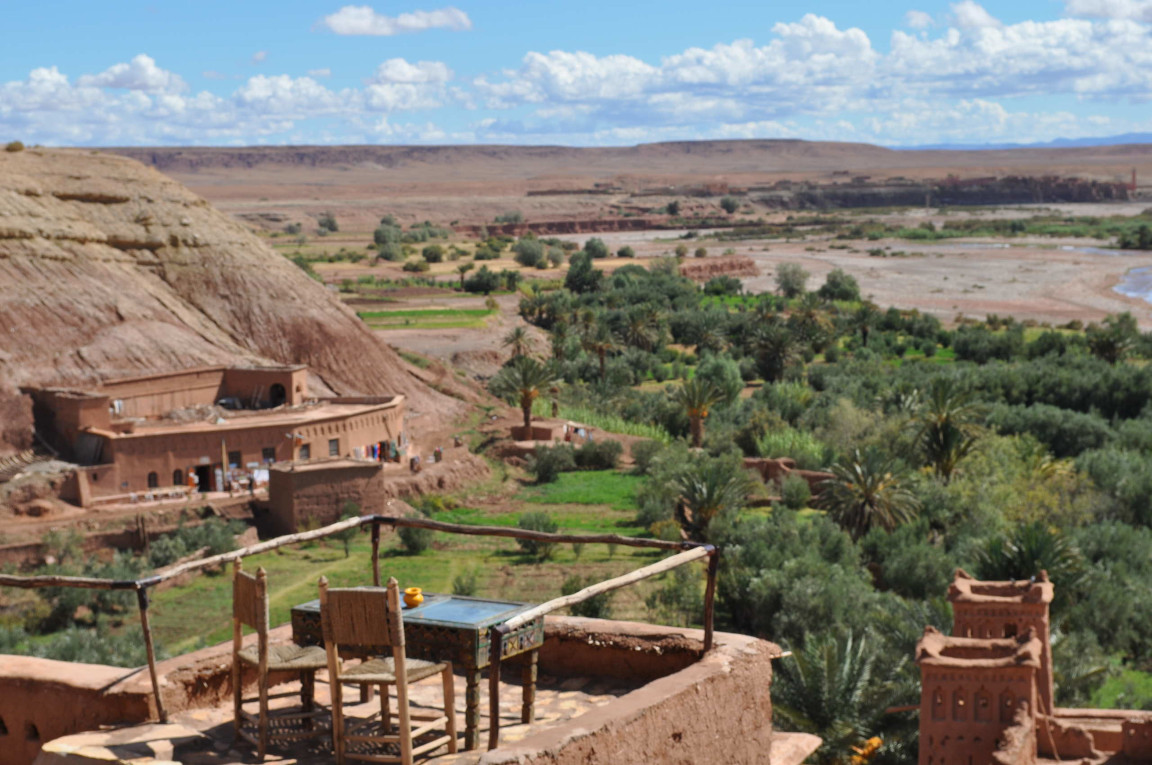 Is it so different to sit outside instead of inside? It is. When you enter a delimited environment you unconsciously put a barrier between you and the world. Inside you can spend time with friends, you can also get acquainted with other regulars, if you are a regular too. But you stop observing the broader life, you only leave a single access point to your nearby world: the doors you just used to get in.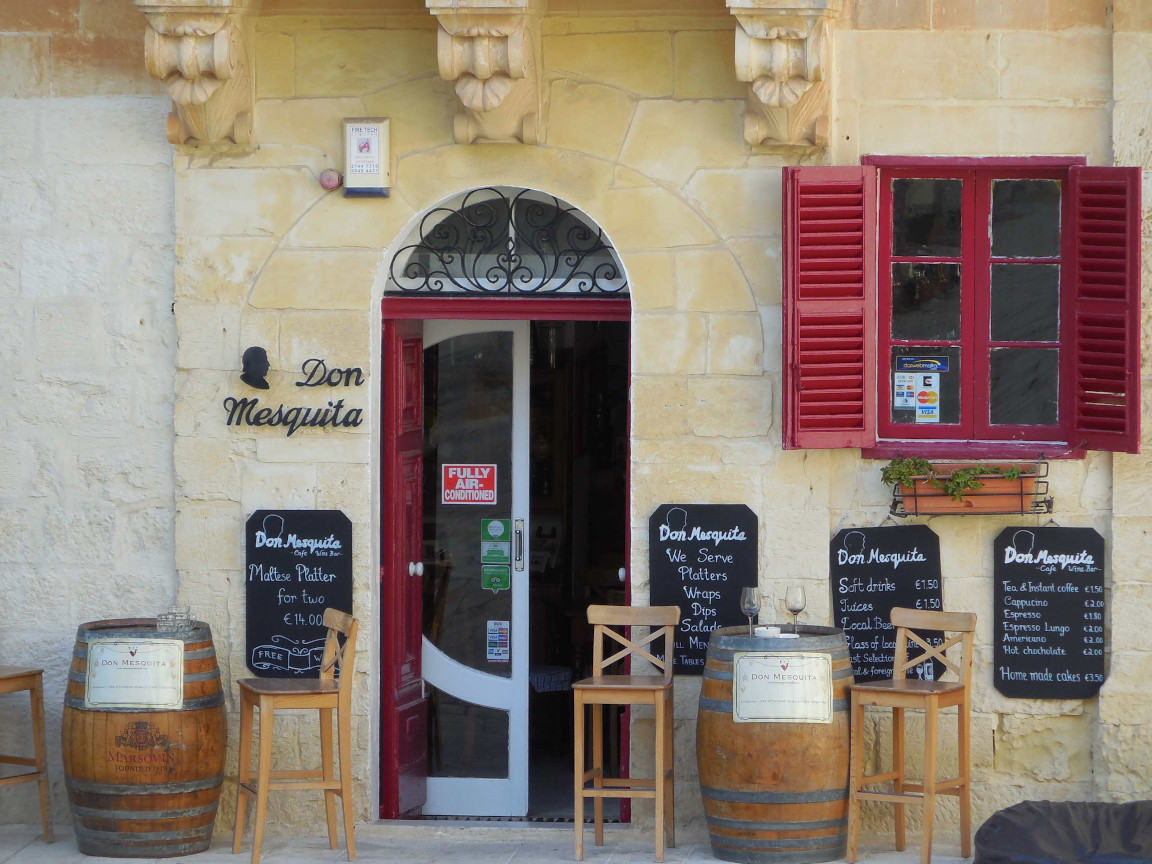 I'll take my friend's father as an example. When I was younger, I often used to see him sitting outside at a "bar" (the Italian word for café) on Sunday morning, reading a newspaper and sipping a hot drink. He was often alone, doing so. Why a man with a nice family, a fulfilling job and a pleasant garden should spend time in a public place alone? Couldn't he just read his newspaper and drink his coffee at home? Yet, you could see him spending time and money to do it in a less comfortable environment. Why?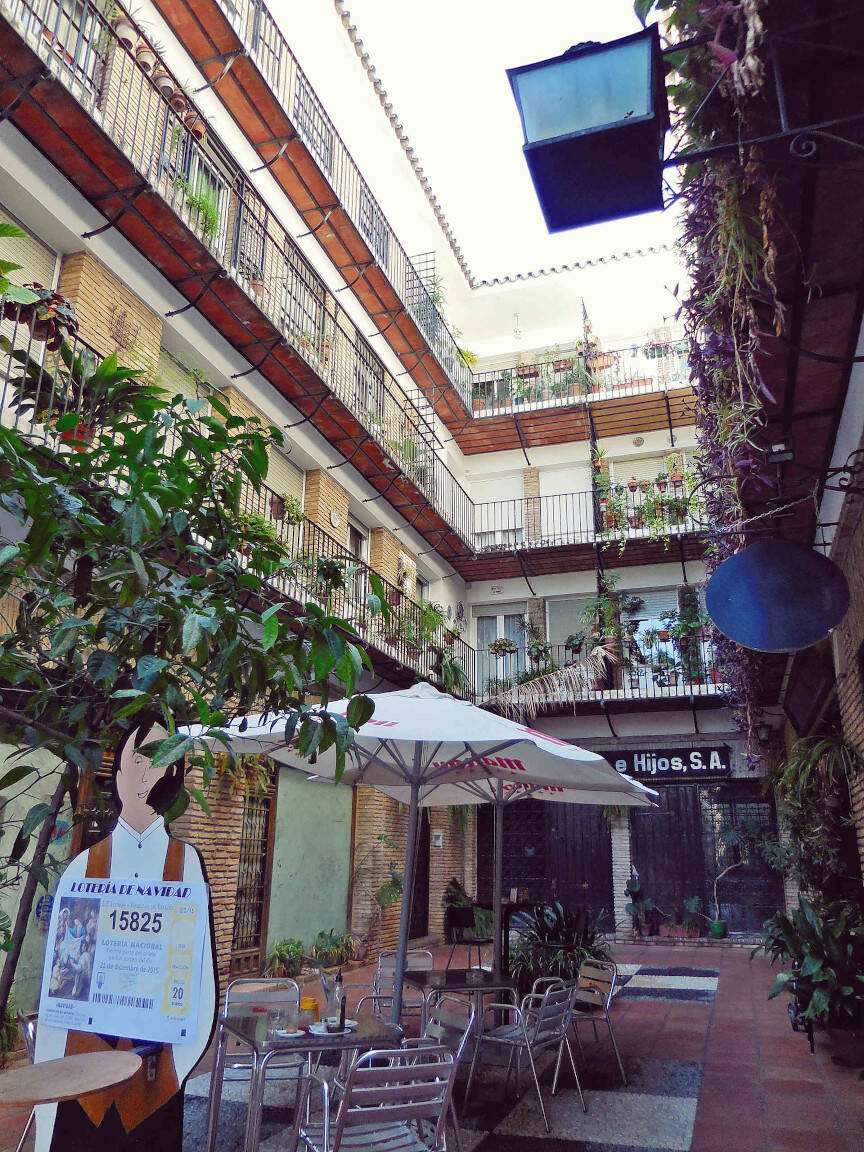 When you sit outside, you're ready to embrace the whole world: friends, acquaintances, other passersby. You're the witness of a life that's always in motion, an existence that's changing while you're also changing along. You can see a full display of life without moving, like a privileged spectator attending the entire parade, from the child in a stroller to the hearse. It's a summary and a reminder at the same time. And the ticket for the show is quite cheap, sometimes just about a few coins.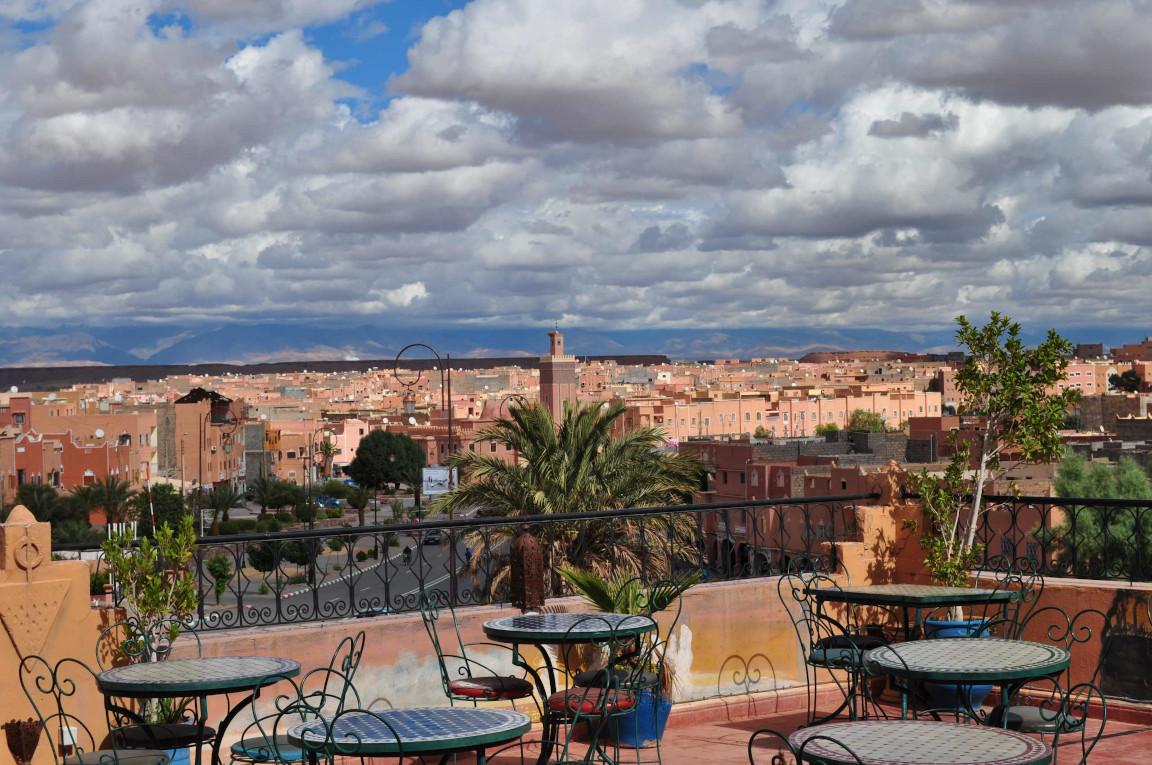 Some people may spend many hours per day at the same café, you can meet them every time you pass by, like if it was their office. They talk with friends or with random people, but you can easily guess where you can find them, likely sitting always on the same chair. Some other people are more introvert and go there just occasionally, but they usually opt for the same place to have a quick or a slow drink. They're mainly elders, but it's not impossible to find young regulars in these kinds of cafés.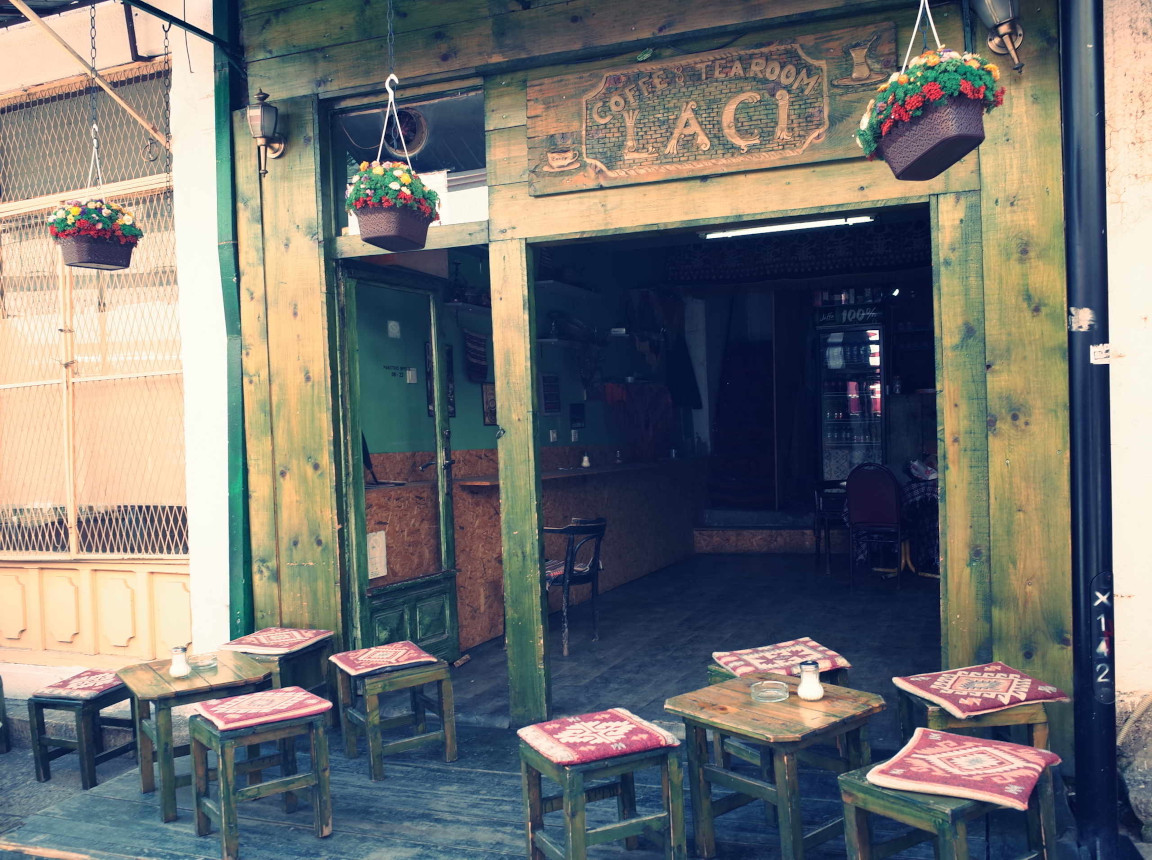 In these countries, the "real" café ceases being a place to consume a drink or eat some snacks and desserts: it becomes a symbol of life flowing. It's the spot where local news is sorted and passed around, you give and you take. This function has been portrayed several times in some popular Italian songs of the nineties. And this idea pulls out of me a daring statement:



authentic café is open when closed.


Maybe not at night, but if they have a lunch break, they usually don't put back the chairs inside. Nobody would steal them anyway. Regulars will sit on them, welcoming the staff coming to reopen in the afternoon.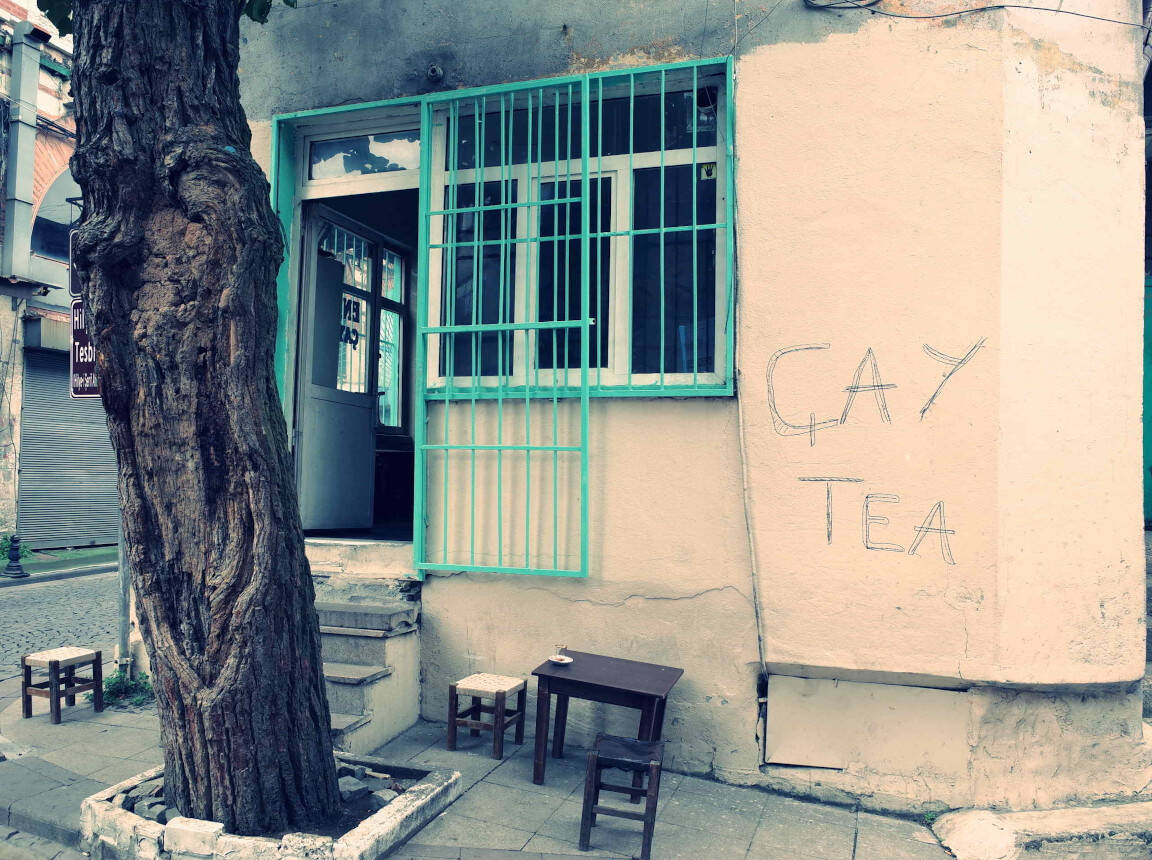 I don't know if I'll have the chance to get old, but if I manage to turn white-haired one day, I know I'll be glad to observe from a café the youngsters seizing the world. I'll keep the seat for them.


---
You might also like: